Collections
Explore our collections and discover the perfect addition to your wardrobe. Thank you for visiting and we hope you enjoy your journey through the world of high fashion.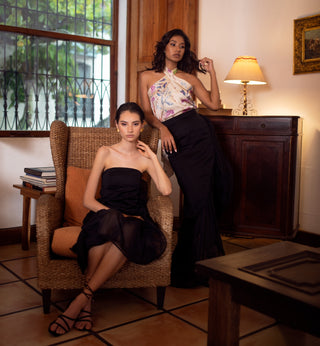 Anturio Collection
Inspired by the eponymous flower, in "Anturio" we sought to create a collection as elegant, beautiful, and ethereal as its namesake.
Floralia Collection
Engendered by the pandemic
"Immerse yourself in the world of high fashion with our exclusive designer collections. Each piece is a testament to our designer's creativity and passion for fashion, crafted with the utmost attention to detail and quality."